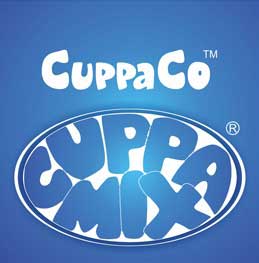 Cuppa Mix
is Chai Gold and Coffee Gold's international brand. The same magic flavor of Geebees Chai Gold flows through Cuppa Mix. Cuppa Mix focuses on the unique taste for Tea and Coffee lovers developed originally by Geebees Beverages. Cuppa Mix brand is being served under company name CuppaCo Foods and Beverages as a sister company to Geebees Beverages Pvt. Ltd. in USA and world-wide.
Geebees was born with an idea to share the love of tea instantly anywhere, anytime all while being healthy and affordable. CuppaCo promises the same, serving people world-wide while having HQ in the USA.
Along with Instant Chai and Instant Coffee, Cuppa Mix is launching worlds first Instant Green Tea and Instant Black Tea in variety of flavors. We are very excited in our venture into something pioneering again with our new range of products. We here at Cuppa Mix love it, and we are sure you are going to love it as well. Give it a try now!
For more information about Cupppa Mix & its products, visit
www.cuppamixusa.com